Web Search powered by
YAHOO!
SEARCH
Renstore.com
Serving the Online Renaissance Community , Tucson, AZ 85715
520-721-8346
Business Overview
If you feel like you were born in the wrong time or just prefer to not limit yourself to living in the 21st century, visit us at Renstore.com!

Step into Renstore.com, the Renaissance Store and shop our large selection of medieval and renaissance costumes! We offer accessories, armor, and other clothing as well as wedding ideas in sizes from very small through 3-4x!

Renstore.com is the place to find what you need to make your fantasy costume a realty! Whether you are into drama, the SCA, live action role playing games, the Renaissance Festival or faire or even masquerade or Halloween costumes; we have what you're looking for!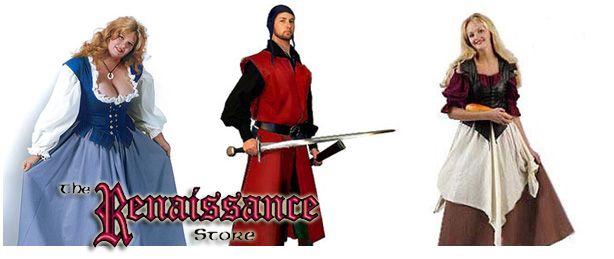 We have been active in the Renaissance business for more than 20 years. We began as Chivalry Sports Videos in October of 1991. All we had to sell then was just one video about the SCA called "Once Upon a Weekend" on VHS. No one had even heard of the Internet then, so we published a small catalog. That led to selling videos for Belly Dance instruction and audio tapes of filk music and a few other things. In a short time we added a few articles of clothing, belly dance jewelry, and books. Four years later we created the first online catalog for Medieval and Renaissance Clothing on AOL. In fact we were one of the first clothing stores of any kind on the internet. When we moved from AOL to our own domain, we changed the name of the online store from Chivalry Sports to Renstore.com because it was easier to spell. In 2009, we redesigned our web-store and moved to more secure cloud computing. Now we are stronger and faster than ever. See more here!
Special Offers & Events
Shop Renstore.com and use the coupon code AZ10 to receive 10% Off your Purchase
Whether you are into drama, the SCA, live action role playing games, the Renaissance Festiva…
We specialize in making clothing that is strong enough to last for many seasons of outdoor u…
More Offers & Events
Video Profile
Business Hours
| | |
| --- | --- |
| Sun | Closed |
| Mon | 8:00 am - 6:00 pm |
| Tue | 8:00 am - 6:00 pm |
| Wed | 8:00 am - 6:00 pm |
| Thu | 8:00 am - 6:00 pm |
| Fri | 8:00 am - 6:00 pm |
| Sat | Closed |
Special hours:
Business Hours pertain to the customer service number
Online store is accessible 24/7
Payment Types
Cash
Check
Discover
MasterCard
PayPal
Visa
Recent Photos
Renstore.com
We are passionate about historical recreation and we want to make your experience as great as possible by providing you the clothes and tools you need to be a participant--not just a spectator. That is why we make all our clothing from the fabrics that are easy to wear, easy to clean, and look great without too much fuss.

We make and sell Medieval and Renaissance clothing for men, women and children, armor for SCA fighting and other reenactment organizations, as well as accessories, shoes, boots, jewelry, and other items that will help our customers have more fun while exploring history through reenactment.


Click on a category to learn more!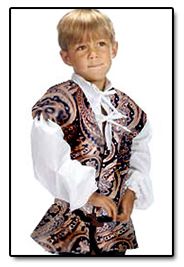 Armor
Accessories
Pouches
Belts
Headwear
Other
Boots and Shoes
Children's Clothing
0-4T
Teens
Boys
Girls
Pirates
Pirate Hats
Pirate Clothing

Pirate Jewelry
Women's Costumes
Bodices
Corsets
Dresses
Underclothing
Blouses
Skirts & Pants
Men's Costumes
Cloaks, Robes, Coats
Shirts
Pants & Kilts
Tunics & Vests
Home Decor
Halloween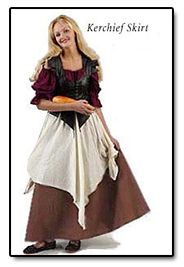 Brocade Clothing
Clearance
Crowns
Gift Certificates
Hats
New
Patterns
Toys & Games
Weapons
Defense
Knives & Daggers
Practice & Toy
Swords
Weapon Accessories
Wedding
Wings
Please pass the word on to all of your friends that we are here! Help us grow by putting a link to www.renstore.com in all your My Space, Facebook, Twitter and other social networking sites and mention us in your blogs!

Receive 10% off your purchase!
Renstore.com
Renstore.com
Renstore.com