Whole House Water Conditioning System, Bottled Water Quality at Every Tap! without adding salt or chemicals.
Exclusive 3-step process:
Mixed media of KDF, Carbon & Quartz
What does this do?
Removes chlorine
Removes heavy metals
Acts as bacteriostat which prevents biological contamination
"Coconut shell" granular activated carbon - not carbon block
Industry standard for chemical removal, chlorine and VOC's
Quartz acts to remove sediment and maintain proper water flow
There is nothing else like it...
Adds no salt or chemicals
Doesn't use any magnetics
No parts to wear out or replace
Retains healthy minerals your body needs
Doesn't lower pH level - and won't make water acidic
No filter cartridges to replace
Septic tank friendly
No brine discharge which is bad for environment
The Electronic descaler converts the Calcium & Magnesium into a form your body can absorb - but helps eliminate scale build-up in your pipes, plumbing fixtures and appliances.
Increases water heater efficiency, reducing energy costs
Improves water flow and pressure by eliminating scale build-up pipes
Adds life to dishwashers, washing machines and water heaters
Provides clearly better water at every faucet head and shower head in your home
Either of these Systems can be installed individually for their benefits or COMBINED for BOTTLED WATER QUALITY at every tap in the house!!
Call for a FREE WATER TEST Today!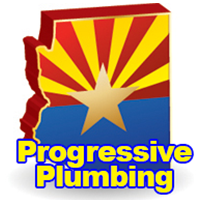 Progressive Plumbing Systems
3941 W Placita Oeste, Tucson, AZ 82741
520-579-7922
www.progressiveplumbingsystems.com