2KR Consulting, LLC
10645 North Oracle Road Suite 121-155, Tucson, AZ 85737
520-873-9100
Fax: 520-208-2175
Business Overview
2KR Consulting, LLC. has proudly served the Tucson community since April 2012 by providing accounting and business system expertise to small businesses and nonprofit organizations in Arizona. Locally owned and operated by Keith and Kris Ritzmann, we believe in developing close relationships with our clients to better understand the unique needs of their organization. Through these relationships, we essentially become your partner with the goal of improving your organization's profitability and financial health.

Small businesses and nonprofit organizations often face skill shortages in the areas of accounting, taxes and business systems design. When your organization needs experienced help dealing with these complex issues 2KR Consulting has the knowledge and expertise in QuickBooks, bookkeeping, tax, accounting and business systems to serve the unique needs of your organization.

For more information call us at either 520-873-9100 or 520-425-5455 or visit our website at www.2krconsulting.com.

Don't forget to like us on Facebook!
Special Offers & Events
2KR Consulting, LLC. has proudly served the Tucson community since April 2012
2KR Consulting, LLC. has proudly served the Tucson community since April 2012
2KR Consulting, LLC. has proudly served the Tucson community since April 2012
More Offers & Events
Find Us
Business Hours
| | |
| --- | --- |
| Sun | Closed |
| Mon | 9:00 am - 5:00 pm |
| Tue | 9:00 am - 5:00 pm |
| Wed | 9:00 am - 5:00 pm |
| Thu | 9:00 am - 5:00 pm |
| Fri | 9:00 am - 5:00 pm |
| Sat | Closed |
Special hours: By appointment only.
Call 520-873-9100.
Recent Videos
More About Us
Our Mission
Our mission is to provide high level accounting and system design help at a price that makes sense and improves the profitability and financial health of our client's organization. We communicate openly with clients to reach an understanding of their needs and are dedicated to very high standards of excellence and professionalism.
Our Firm
2KR Consulting has almost 50 years of combined experience in all areas of accounting and tax as well as systems design and implementation. We are ready and eager to provide your company excellent customer service and guidance. We believe that our combined knowledge and experience will help our clients achieve remarkable results.
We are here to save you time and money…
Hiring a full or part time accounting staff for your business or nonprofit organization costs a lot of money. 2KR Consulting provides highly skilled accounting services for just the amount of time your organization requires, reducing your cost. We are highly flexible and can adjust to support your organization depending on your daily, weekly, monthly or seasonal needs. Our goal is to provide your organization with the services it needs to become more successful at the lowest cost possible.
Our goal is to make your organization more profitable or financially healthy…
Accurate accounting and financial reporting is essential to the success of every business or nonprofit organization. However owners and managers want to focus on making their organization successful rather than on accounting. 2KR Consulting will provide your accounting services for you at the lowest cost possible. Clear up to date financial information helps your organization understand where it has been, where it is going and how it can operate more successfully. When your accounting information is tracked accurately and efficiently, your organization will run more smoothly and you will have the information necessary to make important financial decisions at your disposal.
We are here to serve you…
We believe in the value of building relationships and view every client as a partner. As a result we base our success on the success of your organization. Because 2KR Consulting is a small business itself, we can relate and cater to your organization's exclusive needs. We pride ourselves on our flexibility and offer services specifically designed to fit the unique needs of your organization.
Services
Our Accounting service packages eliminate the need to hire an accounting staff for your business. By utilizing our secure SharePoint website service you can handle all of your accounting needs for less than you would pay a single bookkeeper. As an added benefit you get your financial statements are prepared in accordance with GAAP and reviewed by highly qualified accountants that have senior level (CFO) accounting experience. Most of our customers have their receptionist or administrative staff either email or upload their accounting documents to us on a weekly basis. From there we handle everything from posting transactions to preparing check runs to reconciling bank accounts and providing management reports as well as monthly financial statements, all accessible 24/7 on our secure SharePoint website.
Let's face it handling payroll on your own is one incredible hassle. Let us take the burden of payroll processing, filing payroll tax returns and giving your employees access to their payroll information online. We provide full service payroll which includes producing paychecks or direct deposits to your employees bank accounts, filing all payroll tax returns and uploading pay stubs to a secure portal for employee direct access online. We also provide digital access to the employer payroll reports 24/7 through our secure SharePoint website and we prepare & file the year end W-2's which we also make available digitally to the employer and to the employees online. If you also use our accounting service your payroll will automatically interface with you QuickBooks accounting system eliminating most if not all errors.
We view ourselves as your business partners and will do everything we can to reduce the taxes you pay while making sure that your return is done right. If you also use our accounting service we will already have an intimate knowledge of your business and will be able to give you tax guidance throughout the year. We will also review your accounting records for the entire year to make sure that you are not leaving any overlooked tax deductions or credits on the table. We will also advise you on the timing of revenue and expense recognition to make sure that you're the taxes you pay are the lowest possible within the law.
In addition to our accounting, payroll and tax services, we also offer consulting expertise in the following areas at very reasonable rates:
CFO Role Support
Contract Staffing
Business Systems Evaluation & Design
Financial Model Development
Valuation Analysis Support
Transition Management
Budget Process Design & Implementation
Risk Management Support
QuickBooks Expert Training & Support
Audit Preparation Support
Loan Application Support
Cash Management Support
Meet Our Partners
Keith Ritzmann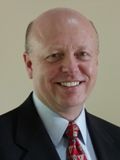 With over 40 years' experience in Accounting and Business Systems Development, Keith held the positions of CFO for a $10M advertising company, CFO for a major university alumni association, CIO & Principal Accounting Officer for a $350M media & entertainment company as well as the owner of his own consulting practice.
During this period he developed seasoned skills in the following areas:
Financial Management
Technology Strategy
Team Building
Business Model Development
Kris Ritzmann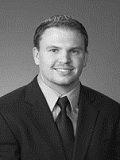 Kris has developed experience in areas of Finance and Accounting. He held the positions of Director of Finance for a nonprofit water association, Financial Analyst for a major casino, Valuation Analyst with a major valuation firm and volunteer board member for a local nonprofit organization.
This experience has enabled Kris to develop exceptional skills in the follow areas:
Financial Management
New Business Opportunities
Accounting Systems Development
Valuation Data Analysis
Testimonials
Dan Johnson, Pastor
Eastside Covenant Church – Tucson, AZ
Our church had much anxiety and confusion over our finances. Part of this was due to the fact that we were a small church and did not have gifted people in this area. We signed on with 2KR Consulting in early 2013 and it has made a great difference. Since then, we have had clear and accurate reports. In 2KR Consulting , we have had someone with vast experience and expertise answer questions, whether complex or the most simple. The level of trust in our financial integrity has increased because of the competence and character 2KR Consulting brings to the table. Our chairman says, "They find my mistakes and fix them! Everything is done in a professional manner. Responsiveness and friendly service are hallmarks of the service we receive from 2KR Consulting".

Please call me or email me if you have any questions regarding my experiences with 2KR Consulting.

My phone: (520) 885-3192
My email: dan@ecctucson.org
Visit our website www.ecctucson.org
---
Mark A Sparks, Vice President
Golden Shores Water Company, Inc. – Topock, AZ
We have had the pleasure of working with 2KR Consulting since the middle of 2013. We hired them to assist us with getting our bookkeeping and financials in order and 2KR Consulting accomplished this and actually much more in a very timely manner. They have advised us on several ways to cut costs and provided us with much needed advice on payroll issues, rate case compliance paperwork and basically managed to handle every challenge we threw their way. We highly recommend 2KR Consulting for any of your business financial needs.

Please call me or email me if you have any questions regarding my experiences with 2KR Consulting.

My phone: (928) 768-3110
My email: goldenshoreswtr@hotmail.com
---
Vern Camp, Executive Director
Rural Water Association of Arizona – Apache Junction, AZ
I have had the pleasure of working with Kris Ritzmann, Keith Ritzmann and 2KR Consulting for the past several years. 2KR Consulting currently provides accounting and financial management services to the Rural Water Association of Arizona. We are very pleased with our relationship with 2KR Consulting because of the professional way in which they manage our accounting and financial systems. We believe that the services we receive would cost us substantially more if we tried to do them in house and we get the added benefit of having enhanced control do to their review process and recommendations.

Please call me or email me if you have any questions regarding my experiences with 2KR Consulting.

My phone: (480) 982-0301
My email: vern.camp@rwaa.info
Visit our website www.rwaa.info
---
Thomas Cherry, Chairman
Newport Covenant Church – Bellevue, WA
I highly recommend Keith Ritzmann and 2KR Consulting. Not only did Keith solved the serious accounting and bookkeeping problems we were having, but he did it in less time than we ever anticipated. Keith's thoroughness, professionalism and integrity cannot be beaten. And if that isn't enough, his positive attitude and wonderful sense of humor has almost made us enjoy accounting and bookkeeping … almost! He was an answer to prayer for us, maybe he could be for you as well!

Please call me or email me if you have any questions regarding my experiences with Keith and his company.

My phone: (425) 747-9571
My email: tom@tcherry.com
Visit our website newportcov.org
---
Bill Ackerley, Co-President and Chief Operating Officer
Total Outdoor Corp – Seattle, WA
I have had the pleasure of working with Keith Ritzmann at a variety of different locations and in a variety of different capacities for close to 30 years. He has managed small work groups, professional specialists, large projects and the financial departments of both large and small companies, and in both the for-profit and not-for-profit worlds. In each of these roles, Keith has met the responsibility with strong leadership and no small measure of success.

Most importantly for me, when I've needed Keith's help, which was often, he always delivered. Whether it was tapping into his strong financial and business systems acumen, or trouble shooting new challenges, Keith provided timely and accurate results, usually above and beyond what was asked for — and he did it with a smile and a sense of humor. If you have an opportunity to work with Keith and 2KR Consulting to solve a challenge or take advantage of an opportunity in your business — take it.

Please call me or email me if you have any questions regarding my experiences with Keith and his company.

My phone: (206) 430-6082
My email: backerley@totaloutdoor.com
Visit our website www.totaloutdoor.com
---
John K. Buller, Former Executive Director
University of Washington Alumni Association – Seattle, WA
As the Executive Director of the University of Washington Alumni Association , we hired Keith Ritzmann as a consultant to come in and clean up the organizations Financial operation- Keith was challenged to accurately restate the organizations financial documents- establish a redesigned financial tracking system -help 20 year veteran book keepers change to a new way of doing their job- and prepare financial presentations for a Board of Directors that had lost faith in the organizations ability to manage its resources. Keith handled all of these challenges with a Professional and thoughtful manner- Keith was a pleasure to work with and has a wealth of background that makes him a very quick study in solving an organizations financial problem.

If you would like to contact me directly about Keith, my email address is jkbuller@comcast.net.