HDS Professional Driver Services
6251 S Wilmot Rd , Tucson, AZ 85756
1-877-201-4893
Business Overview
HDS specializes in providing companies with CDL drivers for temporary or permanent positions. Our commitment to meeting our customers' needs and development of a top quality driver pool has made us a leader in the industry for more than 25 years.
Find Us
Business Hours
| | |
| --- | --- |
| Sun | Closed |
| Mon | 8:00 am - 5:00 pm |
| Tue | 8:00 am - 5:00 pm |
| Wed | 8:00 am - 5:00 pm |
| Thu | 8:00 am - 5:00 pm |
| Fri | 8:00 am - 5:00 pm |
| Sat | Closed |

Business Description
HDS is currently hiring over the road truck drivers. For immediate consideration, please visit our website:
HDSdrivers.com
When you take advantage of our driver services, you'll avoid the hassle of advertising, interviewing, qualifying, and training replacement drivers. Our drivers are fully DOT qualified and matched to your equipment. You decide how many drivers you need and when you need them. HDS will handle the rest, freeing you to improve your company's bottom line by focusing on your business core.
Our Services
HDS provides Class A CDL drivers on a temporary or permanent basis. All drivers are drug tested and fully DOT qualified under Federal Motor Carrier safety regulations. When an HDS driver gets into your truck you may rest assured, you have a professional and reliable driver who knows how to get the job done.
When you decide to take advantage of HDS' complete driver services, all of the following is included in your rates:

HDS provides workers' compensation insurance, handles insurance audits and processes insurance applications and claims.
We build, audit, and maintain required DOT qualification files for your drivers, just as we do for our own. We will provide the correct forms, show you how to keep files current, and help you stay in compliance with the law.

HDS drivers are available for immediate short-term assignments or long-term permanent positions and our drivers are experienced and matched to your equipment, including vans, flatbeds, doubles and dripless, tankers, roll-offs, bottom dumps, and many other types of transportation equipment. When you have absentees, sick leaves, or vacations, we can cover for you.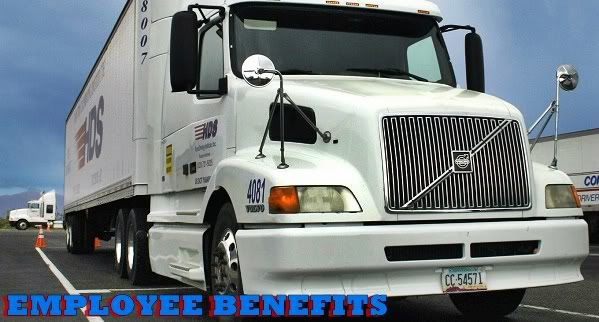 We offer group health and dental insurance, supplemental insurance, credit union members, and 401(k) plans.
And Much More
For more information please visit our website:
HDSdrivers.com