Web Search powered by
YAHOO!
SEARCH
Freedom RV
3735 E Irvington Rd , Tucson, AZ 85714
1-855-425-2971
Business Overview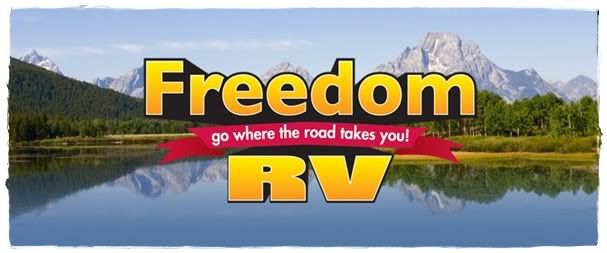 Special Offers & Events
Click here to see our hot RV specials!
Find Us
Video Profile
Recent Videos
More About Us
About Us
Freedom RV is proud to offer our valued customers the very best industry offers. We carry wide variety of inventories from pop up tent trailers to 45 foot Diesel pushers, as well as everything in between. Freedom RV is an exclusive dealer for Newmar, Monaco, Thor Motor Coach, Forest River, Keystone, Eclipse, and recently added Roadtrek.

Freedom RV offers a combination of the best products with the best prices, from no hassle, no pressure, and friendly sales professionals, as well as financing rates and terms from different lenders that cannot be matched. Freedom RV also offers complete service and parts department with master certified technicians. Repeat and Referral business is a trademark that has helped to put Freedom RV on the map and provided the very highest in customer satisfaction. We pride ourselves in the fact that Freedom RV is very easy to do business with.

Please don't take our word for it, come in and visit, or call in advance to set up a VIP tour so that you can see it for yourself. There are always choices in which you choose to do business with. We believe that Freedom RV is the right choice that cannot be surpassed.


If you are interested in viewing our newest RV's, please ClICK HERE

For Parts & Service, please ClICK HERE

For financing option, please click here: ClICK HERE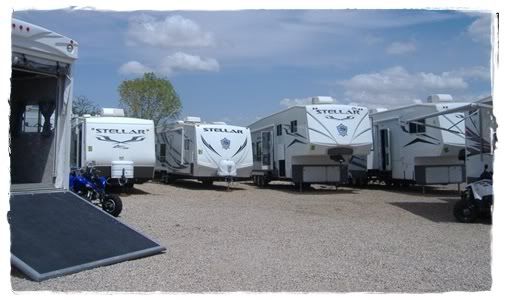 Testimonials
"The last week of Feb. 2009 Barney & I came into your shop with a flat tire on the motorhome we were driving. It was just around closing time and although your company didn't do that kind of work,Brad White and your employees made sure we got looked after. I think it was Woody that took us to the near by tire shop and got us a new tire and waited until it was put on the rim. We then went back to your shop and Daniel replaced the wheel. Thank you again very much for all your help and for the hats. We are passing the word around here that if anyone is looking for RV's that you guys have the place to go."

Jennie & Barney
"This letter is in recognition of the outstanding customer service that we received from Anthony Fernandez and Keith Hausmann. Mr. Fernandez went above and beyond our expectations when he delivered the RV to our residence in Scottsdale. He was also able to answer any and all of our questions to any time. He provided us with his personal cell phone number and told him to feel free to contact him whenever we had a question. The icing on the cake was when he mailed a toy that our son had left in the RV we traded in, since we had forgotten it. Mr. Hausmann in finance has also been outstanding. He was diligent in sending us any documentation that was needed as well as followed up with a phone call to ensure that I understood everything and asked if I had any questions. He was extremely helpful with providing us information regarding additional warranties. I can honestly say that our experience with Freedom RV has been great and we will not hesitate to send business your way as well as conduct business with you in the future. We have been to other dealerships and nothing can compare to the service we received from Mr. Fernandez and Mr. Hausmann."

Lissa Whyte-Morazan
"Dear Mr.Murphy,
Last month, while en route to Alpine, AZ, for a hunting trip, I experienced a tire blowout and complications which caused some potentially serious problems. My situation was particularly difficult because of my current plans. I was fortunate to have good cooperation from my insurance company and locating someone to do field repairs, but i feel especially fortunate to have had truly exceptional help from your service writer, Jennifer Emery-Sykora. She had been very professional in handling my repairs, coordinating with the insurance adjuster and efficiently and, I should stress, patiently, responding to my frequent calls to check on the progress. Her efforts, along with those of your service technicians, resulted in my having the trailer back in roadworthy condition two days sooner than expected. In my opinion, Mrs. Emery-Sykora is a great asset to your organization and has made my difficult predicament a pleasure, and I wanted you to know this."

Robert A. Metz
Hours
Hours of operation:
Sales:
Mon-Friday 8:30AM-6PM
Sat 8:30AM-5PM
Sun 11AM-5PM

Service:
Mon-Fri: 8AM-5PM
Sat+Sun closed

Parts:
Mon-Fr: 8AM-5PM
Sat: 10AM-1PM
Sun: closed

Northwest location:
phone: 520-572-3789
7475 N. I-10 Eastbound Frontage Rd
Marana, AZ 85743

Sales:
M-F 8:00-6:00
Sat 8:30-5:00
Sun 11:00-5:00