Dragoon Brewing Company
1859 West Grant Road #111 , Tucson, AZ 85745
520-329-3606
Business Overview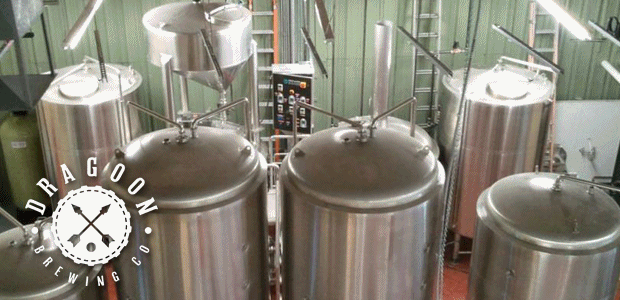 Our Mission

Dragoon Brewing Company was founded with a simple goal in mind: to increase the quantity and quality of local beer in the Arizona market. To that end, we'll stay true to the spirit which spawned this goal — the idea that in sharing a creative endeavor with another person, you can't help but share a part of yourself. For DBC, that creative endeavor is craft beer, and we're proud of the passion, integrity, and soul that we pour into every pint.

We love the creativity that comes with brewing beer, but we're also pretty fired up about the scientific aspects of the brewing process (and there are lots of 'em). Brewing allows us to geek out on everything from thermodynamics to microbiology, and this scientific side of our business requires attention to detail and strict adherence to quality standards.

So what does this mean for you? You can rest assured that our beer doesn't leave the premises unless it meets our (ridiculously high) standards. We know that quality control can't end when the beer leaves the brewery. We distribute our beer to bars and restaurants ourselves, maintain the draft lines that our beer is served through, and monitor quality in the field. At every step of the process, we spend a little extra time and money to make sure that you're getting the best beer available.

To sum up, we're here to produce beer that Tucson can be proud of. We've invested in the infrastructure, equipment, and skills to make that happen.

Dragoon Brewing Company is located at 1859 W Grant Rd #111 in Tucson, AZ. Our on site taproom is open for tastings and tours. We look forward to seeing you.

Please check our twitter feed to find the most up-to-date info on where you can find our beer on tap in the Tucson area.
Find Us