AZ Cactus and Tree Service
1209 South 11th Avenue , Tucson, AZ 85713
520-272-5289
Business Overview
AZ Cactus and Tree Service has proudly served the Tucson community since 1997 by providing exceptional customer service. Locally owned and operated by ISA certified arborist Patricia Patton, who has 19 years of professional tree service experience and expertise, AZ Cactus and Tree Service specializes in Saguaro services and cactus sales.

Patton, a proud member of the Southern Arizona Arborist Group (SAAG), and her skilled crew can do the difficult work that others can't - climbing trees in areas where equipment will not go. When you need your trees removed, trimmed, relocated, or cared for, give us a call for professional residential and commercial tree service. We also remove diseased Saguaro and we can relocate them providing the necessary state permits.

Close to I-10 freeway, located at 1209 South 11th Avenue in Tucson, AZ Cactus and Tree Service can be contacted at (520) 272-5289. For emergency service, you can reach us at (520) 808-7707. We are open Monday through Friday, from 9:00 A.M. until 5:00 P.M. We also are open by appointment on Saturday, but closed on Sunday.

For more information about our licensed and insured company that is armed with hazard insurance, you can visit our website at: www.azcactusandtrees.com. You also can email us at: classictrees@gmail.com. Don't forget to like us on Facebook.


Special Offers & Events
When you need trees treated, trimmed, or removed, call in our experts. Our "free-climbers" c…
Our Saguaro Services Include:
Contact us also for more information on:
Find Us
Business Hours
| | |
| --- | --- |
| Sun | Closed |
| Mon | 9:00 am - 5:00 pm |
| Tue | 9:00 am - 5:00 pm |
| Wed | 9:00 am - 5:00 pm |
| Thu | 9:00 am - 5:00 pm |
| Fri | 9:00 am - 5:00 pm |
| Sat | By Appt. Only |
Special hours: 24 Hour Emergency Service
Call 520-808-7707
Recent Photos
Recent Videos
AZ Cactus and Tree Service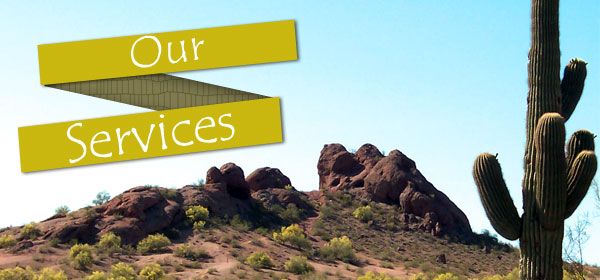 Tree Services:
• Tree trimming and removal
• Free climbing with or without equipment
• Disease and diagnosis
• Stump grinding
• Hauling of debris
• Crown cleaning of pine trees
• Emergency Service Available

Saguaro Services:
• Leaning or diseased saguaro evaluation
• Saguaro removal and relocation
• Saguaro straightening and bracing
• Cactus care and maintenance
• Arizona state approved permit for cactus removal

Cactus Sales & Services:
• Barrel cactus
• Hedgehog cactus
• All native cactus
• Cholla cactus
• Pin cushion cactus
• Removal & relocation of Saguaro & Ocotillos

Landscape Services:
• Landscape services and cleanup
• Monthly or quarterly contracts
• Hardscape
• Boulders and decorative rock
• Flagstone
• Irrigation installation and repair
• Maintenance
AZ Cactus and Tree Service
Call 520-272-5289
www.azcactusandtrees.com
24 Hour Emergency Service: 520-808-7707
Removal & Relocation Service
Certified arborist
16 years of experience