A Child's View School
2854 West Drexel Road , Tucson, AZ 85746
520-578-1156
Fax: 520-578-2076
Business Overview
A Child's View Preschool has proudly served the community since Aug. 25, 1985 by providing compassionate care for kids. Its mission is to provide the children on the southwest side of Tucson with a rich academic education in a nurturing and fulfilling environment.

As an extension of A Child's View Preschool, A Child's View Grade School began in 1994. It serves kindergarten through fifth grade. It has been a charter school for seven years, and currently acts as a Performing School. We believe that every child needs a well-rounded education, in a family-oriented school.

The devoted educators at A Child's View have dedicated themselves to providing your children with a nurturing environment where they can not only learn, but shine. We'll help your child reach his or her full potential as a student and, more significantly, as a human being. We have high standards of behavior, character, and academic performance. Our school is your school.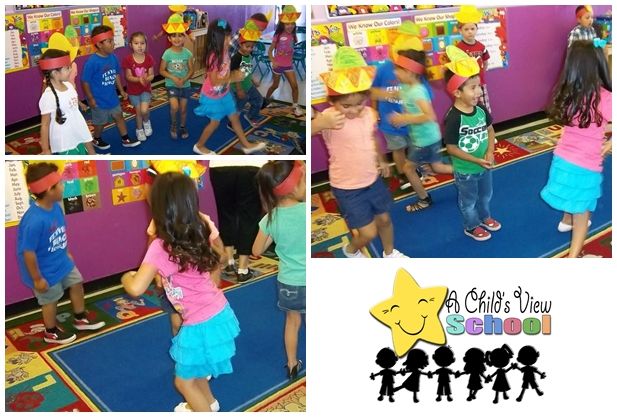 Special Offers & Events
Contact A Child's View Preschool today at 520-578-1156. For a limited time, we are waiving o…
Contact A Child's View Grade School At 520-578-2075 Or A Child's View Preschool At 520-578-1…
Contact A Child's View Preschool Today At 520-578-1156. We Have Cared For Children In The Ar…
More Offers & Events
Find Us
Business Hours
| | |
| --- | --- |
| Sun | Closed |
| Mon | 6:30 am - 6:00 pm |
| Tue | 6:30 am - 6:00 pm |
| Wed | 6:30 am - 6:00 pm |
| Thu | 6:30 am - 6:00 pm |
| Fri | 6:30 am - 6:00 pm |
| Sat | Closed |
Payment Types
American Express
Cash
Check
MasterCard
Visa
ABOUT US
A Child's View Preschool opened its doors on August 25, 1985. After nine years, many families desired the school to expand. Therefore, A Child's View Grade School originated in 1994 with Kindergarten through second grade. Each year thereafter, another grade level was added up through sixth grade. In the year 2005, the school became a charter school, and sixth grade was dropped.
Grade School
The school presently serves sixty-six students, twenty-two per class. Each class is comprised of two grades: K-1, 2-3, and 4-5. Each classroom is very spacious, with many learning areas. An academic back to basics curriculum is practiced, with all subject areas being taught. A Child's View School has been a Performing Plus School for four out of seven years. The other three years it was a Performing School. The very devoted staff prepares thematically linked lessons which strengthen the basic concepts taught in the textbooks used for most subject areas. Physical Education, Art, Drama, and Music lessons are also taught weekly. A fine Special Education team serves the needs of our students with special needs.

For the first decade, A Child's View Grade School was the site for a Girl Scout and Brownie Troop with Mrs. Gayle Hart as the leader and Mrs. Terry Shaw as her assistant. An American Taekwondo Super Karate club used our facilities, and many of our students partook. Two students earned 2nd degree black belts, numerous others achieved 1st degree black belts, and the club won two team trophies. We've also had several after school clubs, ranging from sewing to soccer.

Our grade school also is recognized as an Arizona School Board For Charter Schools member.
Preschool
A Child's View Preschool opened on August 25, 1985 with a licensed capacity of 25 students in 900 square feet. Today we are licensed for 125 students and have over 4,000 square feet to play and work in. In the rear of the building, there are two playgrounds, along with a separate area for our youngest students. We are licensed through the Department of Health Services and have a contract with the Department of Economic Security.

Many of our former students of A Child's View Preschool now bring their children to our school. It is such a pleasure to see our students as responsible, young adults, and we feel fortunate to teach their children. Of course Mrs. Terry Shaw and Mrs. Olivia Rivera feel their age when we enroll a second generation!

Some of our former students treasured their preschool experience here so much, they decided to work here. Some have decided to become teachers because they were inspired by the educators at A Child's View School. We feel privileged and blessed to have known these wonderful people. We are also excited when we receive visits from our former students, which happens quite often each year.
A Child's View Preschool has its original owners still at the helm. Terry Shaw has a Bachelor's Degree in Elementary Education, with a minor in Early Childhood from the University of Northern Iowa. After teaching at the preschool for nine years, she added on A Child's View Grade School and became an instructor there. She has taught at all levels, kindergarten through sixth grade.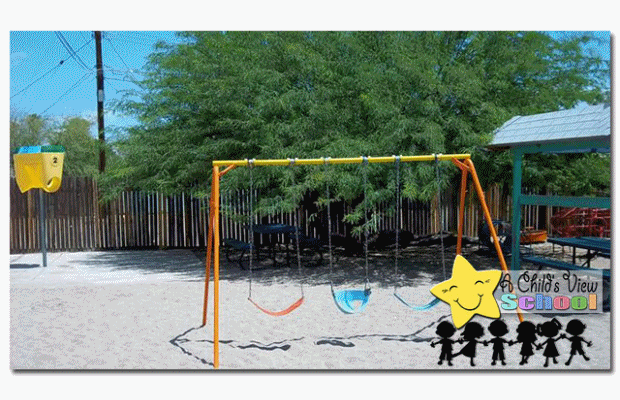 Morrie Shaw has a Master's Degree in Business Administration from the University of Phoenix. After serving many years as a director/principal at both the preschool and grade school, he is currently the Financial Director of the corporation.

Director Veronica Calderon has been active at A Child's View since 1999. During her time at A Child's View she has worked with all ages and grade levels and is presently the 3-year old teacher. She is always delighted to show families our wonderful facility.

Lead Teacher Olivia Rivera is an original teacher at A Child's View Preschool, instructing four year olds since 1985! Mrs. Rivera concentrates in providing early reading readiness and phonics in her classroom, producing many early readers. Area schools are delighted to have the well-disciplined and enthusiastic learners from A Child's View Preschool enter their doors each year. Many of our graduates enter the Gifted and Talented Program in T.U.S.D. Mrs. Rivera also is an office assistant of the financial director.

We always plan special events and activities at our preschool. In the coming weeks, we will be having a preschool bake sale. On Valentine's Day, we will be hosting a preschool party.